The entertainment you choose for your wedding day in Newport RI really sets the tone for the entire event. From traditional bands that play everything from classical to rock, to DJ's that can play virtually any song ever recorded, the options are really endless. Having your wedding centrally located in New England means you can source your talent from anywhere in the region including Boston, Cape Cod, New Hampshire, Connecticut or even Maine or New York City.
You may find that using a booking agent may be helpful in narrowing down your choices for a wedding band or DJ. They often have access to many bands and DJs and will help steer you in the right direction for your special day. It can be a real time-saver, especially when you have so many other details to figure out for your wedding day. Whatever you choose, you really can have that fairy tale wedding in Newport, any time of year!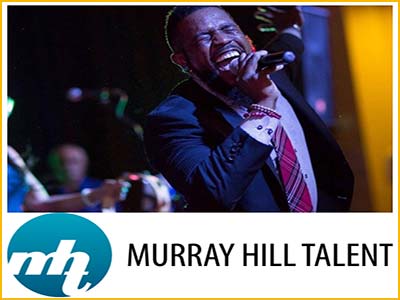 Murray Hill Talent
Newport RI
(800)THE-BAND
VISIT WEBSITE
LOCATE ON MAP
Murray Hill Talent is a top provider of live bands, disc jockeys, musicians for weddings & private events in Newport, RI. Their reputation has earned them the honor of being the choice entertainment providers for some of the most discerning clients, venues, event planners, destination management firms and event producers in New England. Endless choices for your special day!
Brickpark Entertainment
Taunton, MA

Cover Story Entertainment
Everett, MA

Matty B Entertainment
Boston, MA

Wilson Stevens Production
Chelmsford, MA

Boston Common Band
Boston, MA

Evan St. Martin
Boston, MA

The Free Downloads
Pawtucket, RI

Music by Sure Thing
Providence, RI

Nancy Paolino and Black Tie Band
Newport, RI