Newport offers a wide array of nightlife ranging from small neighborhood bars to pubs, taverns, dance clubs and live music venues. Whether you are in the mood for an espresso martini while listening to live jazz, a dance club featuring house music or classical music played in a historic mansion, you will find it in Newport. What makes Newport so special is that most of these bars are all within walking distance of one another, and those visiting town can experience many bars in just one night. Car taxis and bike taxis (during the summer months) are plentiful to get you around town too.
The other interesting thing about the bars in Newport is that they cater to visitors of all ages, from college-age dance clubs to taverns to high-end martini bars for the older crowd. The patrons tend to be mixed, however, and you're just as likely to find a young couple at a small martini bar as you are to find middle-aged partiers at a local dance club. The rule in Newport is just to have fun, wherever you are.
Newport's Broadway has been an upcoming nightlife destination for the past 15 years, and has some of the area's best new restaurants and bars, ranging from outside tiki bars to cozy pubs. This area of town tends to cater to younger people, largely due to the fact that the prices are more reasonable than those of the waterfront bars and restaurants. They have some of Neport's best brews on tap, and offer some of the best live entertainment as well. It is a little off the beaten path from the downtown bars and restaurants, but it is definitely worth the extra few minutes walk. Recently, the entire area has also been gentrified with wide sidewalks, new lit street crossings and cobblestone accents. If you're a fan of outdoor eating or drinking, this is a great destination on a warm summer night, just hanging out with friends people-watching and having a good time.
NOTE:Please keep in mind that bars close at 1AM in Newport, even on weekends. This is because many of these establishments are in and around neighborhoods.
Featured Nightlife Destination in Newport RI
The Landing
30 Bowen's Wharf
Newport, RI
(401)847-4514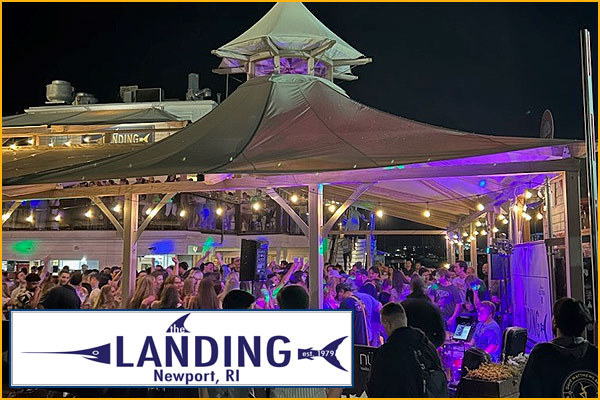 Located directly on the waterfront in downtown Newport, open May-October
5 Bars - 3 outside, 2 inside with Widescreen TV for sporting events
Dancing inside to DJ nightly
Live entertainment outside nightly
Outstanding harbor views from throughout the building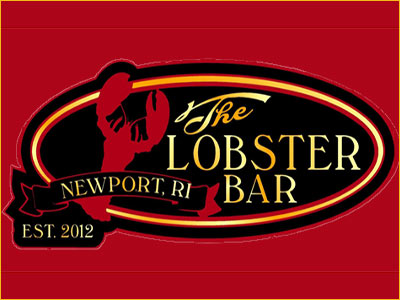 The Lobster Bar
31 Bowen's Wharf
Newport, RI (401)847-4514
VISIT WEBSITE
LOCATE ON MAP
This new restaurant and bar located right on a working wharf gives 180 degree views of Newport Harbor and features nothing but fresh local seafood. Casual dining during the day turns into a bustling raw bar at night, and combined with the oustanding harbor views, this new establishment has turned into one of the top new nightlife destinations in Newport during the summer months. Great people-watching too!