Nightlife in Newport is as much a part of the culture here as the ocean, sailing and Newport's famous mansions. What you won't find in Newport is a large stadium venue, rather a healthy dose of small clubs and restaurants playing live music most days of the week. Even during the off-season, you'll find a good number of live music venues on Thursdays through Sundays. For complete listings of live music at any given time in Newport, we suggest going to the venue's website or picking up one of a few free local papers once you arrive in town. Expect to find rock, jazz, soul and acoustic guitar acts playing varied venues from pubs to 5-star hotels and restaurants throughout Newport.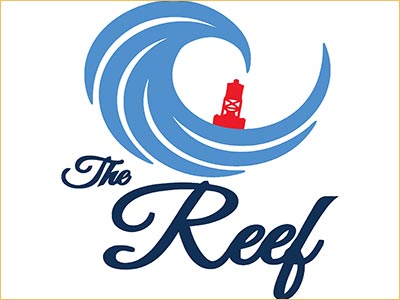 The Reef Restaurant
10 Howard Wharf
Newport, RI (401) 324-5858
VISIT WEBSITE
LOCATE ON MAP
NEW!The Reef is a new waterfront bar and restaurant offering a beautiful waterfront bar amongst the yachts and sailboats. Live music every day makes this a fun and friendly destination to enjoy drinks and good times from lunch time until 1AM daily.
Castle Hill Inn & Resort
590 Ocean Drive
Newport RI (401)849-3800
Best oceanview in Newport - pull up an adirondack chair on the lawn and watch the world go by late afternoon and early evening.
Oceancliff Resort
Ocean Drive
Newport RI (401)841-8868
Live jazz outside during the summer months
Fastnet
1 Broadway
Newport RI (401)845-9311
This is the real deal- even the tables and chairs were imported from Ireland. Authentic pub atmosphere. Where a pint is a real pint of beer.
One Pelham East
270 Thames Street
Newport RI (401)847-9460
This nightclub is busy year-round with live music most nights. Pool tables also available. Usually a college crowd.
Gas Lamp Grille
206 Thames Street
Newport RI (401)845-9300
In the heart of downtown Newport, open after a recent renovation. Live music most nights of the week. Often a college crowd. Cover charge when bands are playing.