Newport RI clothing stores offer shoppers an eclectic mix of clothing and accessories from throughout the world. What makes clothes shopping in Newport really fun is that in a very small area, you can wander from store to store discovering completely unique clothing and styles. Many of these stores have only 1 or 2 locations worldwide, and really pride themselves on providing one-of-a-kind items from obscure and artisan manufacturers.
Newport also has its high-end national chains, which provide clothing shoppers with access to recognized brands and quality clothing. Whatever you prefer, Newport's clothing stores are wide and varied, with something to fit everyone's tastes all within a short walk of each other.



-- Women's clothing available


-- Men's clothing available


-- Children's clothing available
Helly Hansen
154-164 Thames Street
Newport 1-877-666-8742


VISIT WEBSITE
LOCATE ON MAP
A classic in professional sailing & yachting gear. Great selection of the latest styles and technology to keep you warm and dry whether you're on the ocean or just hanging around town on a rainy day. Yes, you can buy online!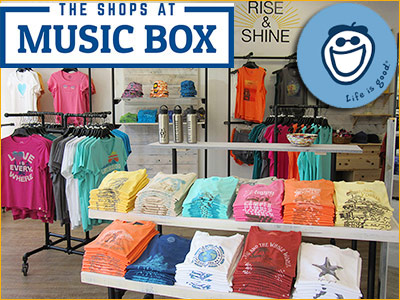 The Shops at Music Box /
Life is Good® Newport
154-164 Thames Street
Newport RI 1-877-666-8742


VISIT WEBSITE
LOCATE ON MAP
Life is Good ® Newport carries a selection of optimistic, lifestyle apparel and accessories featuring positive messaging and comfortable fits for men, women and kids. Inside you'll also find a music store with a collection of vinyl records and other music media. A fun store for the whole family! Items available online too!