Last Updated:
You CAN Be Safe AND Escape to Newport
It's no secret that at this point during the pandemic, we are all tired and looking for anything to help break up the monotony that fills our days. Winter can be hard enough on its own, but this very real health scare has taken its toll on just about everyone. But with a little extra caution and public safety at the core of Newport tourism, you can still visit and get the much needed break you and your family deserve!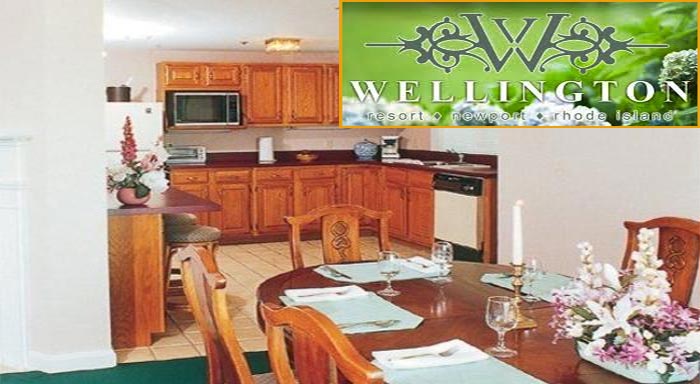 Hotels and Restaurants Have Enhanced Protocols in Place
Luckily, the weather has been coooperating most of the winter and has allowed extra cautious diners to sit outside under outdoor heaters to enjoy their meals and drinks. Inside, social distancing is in place and reduced capacities in all restaurants mean you can eat inside at a safe distance from your fellow diners. Some restaurants have gone the extra mile and even installed transparant heated igloos outside their establishments to make your visit that much more cozy - and a heck of a lot of fun for the kids too! Inside all of our area hotels, enhanced sanitation procedures mean your hotel room will be spotless and sanitized to the highest standards, ensuring a safe and happy visit for all. To make your stay even safer, feel free to take-out your food from virtually any restaurant, and relax in your room to eat. Some hotels and timeshares(still available on a nightly basis like a hotel) offer full dining rooms and kitchens, making your stay that much more comfortable and relaxing. It also gives you the option to prepare your own meals right at the hotel!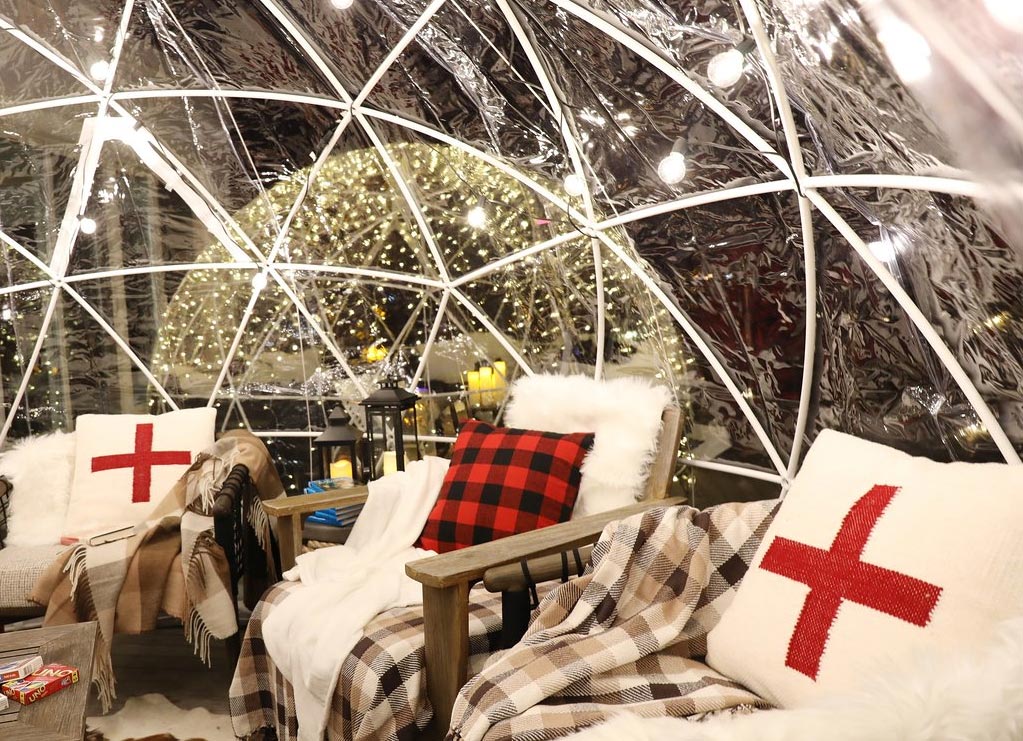 Newport Excels in Outdoor Adventures!
Sure, you've heard of shopping, dining and fancy hotels in Newport, but the truth is that Newport is even more of an outdoor destination than anything. It's storied
Cliff Walk
,
Ocean Drive
,
unspoiled beaches
and
National Wildlife Refuge
make this area an unforgettable outdoor adventure.
Even during the colder months of the year, an invigorating walk on the beach with the dog and the kids is a welcome respite from being cooped up in the house- and although the water is a bit too cold for swimming, you will see many surfers in wet suits dotting the waves off shore. For the less adventurous, stroll the Cliff Walk at a leisurely pace and take in the breathtaking views of the cliffs overlooking the Atlantic Ocean. What an excellent way to recharge a weary soul - and although it runs right along the ocean, the wind is often light and mild in this area of Newport.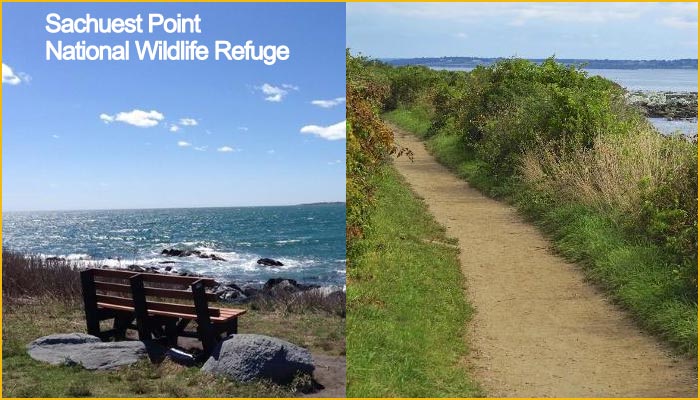 The same holds true for the Sachuest National Wildlife Refuge just past Second Beach in Middletown. During the pandemic, this place has become a staple in many locals' lives. The parking lot at the start of the hiking trails may look really full, but rest assured there is plenty of room to spread out on miles of trails and maintain a safe social distance. If you are not in the best shape but still want to enjoy nature, just take your car out on Ocean Drive to Brenton Point State Park, which offers oustanding views of the Atlantic right from your vehicle. Get out and explore a little if you want, or just relax and listen to the waves right from your car. Either way, its another great way to destress from this hectic time.
Experience a Whole New Side of Newport
Whatever you decide to do while you're here, know that you are only limited by your imagination and willingness to step out of the box a little. Newport has so much to offer everyone, regardless of their age or interest. Take in a mansion tour, an historic tour, self-guided tour or simply stroll the gas-lit streets of a city over 400 years in the making- a truly magical place with infinite things to explore!
<<- Home