Sometimes, even on vacation you crave a night in your room, just relaxing with that special someone. Or perhaps, its because you just don't want to drag the kids out for dinner after a long day exploring Newport. Whatever the reason, we've got you covered with all the best spots in town to have lunch or dinner delivered to your doorstep or ready for you to pick up. Keep in mind that many of Newport's pizza restaurants have large menus, from sandwiches to salads and appetizers in addition to some of the best pizza around. Typical Chinese food takeout has also gone a step up, and you can order other Asian cuisines like Thai, Szechuan and Cantonese specials in addition to the traditional stir fry and chow mein dishes.
When it comes to pizza delivery in Newport, you'll be pleasantly surprised by the quality and the options available. Whether you like traditional pizza, New York thin crust or even thick Sicilian-style pizza, the sky's the limit on types and toppings. In recent years, pizzas have evolved into gourmet meals and you can expect everything from artichokes and barbeque chicken to prosciutto and white garlic on your pie. So let your imagination be your guide and order the ultimate pizza!
What surprises a lot of people that visit Newport is the range of take-out available. Just because it's a fine dining establishment doesn't mean that you can't get your meal to go. Newport's restaurant scene has sprung up around tourism and people staying in hotels, which means that pizza and Chinese aren't your only options for eating in your hotel or inn. These restaurants may not offer delivery like most pizza places will, but rest assured a simple phone call to the restaurant of your choice usually results in a perfectly-prepared meal waiting for you when you arrive to pick up your order.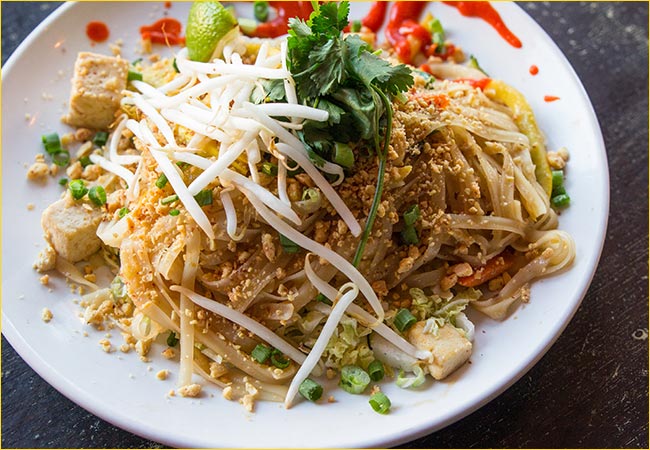 With the latest addition of companies like DoorDash and UberEats now available in Newport, your list of delivery options is virtually endless. You'll pay more for the extra convenience, but sometimes its a lot easier than trying to hit the town with small children in tow. To save a few bucks, most traditional pizza places and chinese don't charge a delivery fee, but may have a small minimum purchase instead (usually $10). Whatever you choose, Newport has you covered.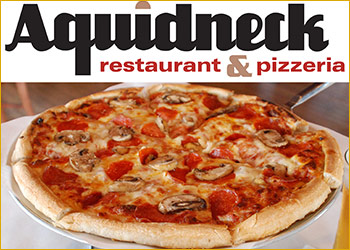 Aquidneck Pizza
27 Aquidneck Avenue
Middletown RI (401)849-3356
VISIT WEBSITE
LOCATE ON MAP
Just across from Newport's Easton's Beach is a delicious classic family restaurant & pizzeria. Serving breakfast, lunch, and dinner daily, this place has a great antipasto salad, traditional pizzas and sandwiches. Delivering to Middletown and Newport from 10AM to closing. MENTION DESTINATION NEWPORT AND GET THIS DEAL: Get a FREE small cheese pizza with any large pizza, Sunday-Wednesday!
Ching Tao
268 West Main Road
Middletown RI (401)849-2112
VISIT WEBSITE
LOCATE ON MAP
Voted favorite Chinese restaurant in Newport multiple times, Ching Tao has been serving great Chinese classics for over 10 years. Located on the Newport/Middletown line, they offer all of your favorite Chinese dishes for eat-in, pick-up and delivery throughout Newport. $10 minimum for delivery. Great food!
Antonio's Pizza
150 Connell Highway
Newport RI
A1 Pizza
306 Broadway
Newport RI
Mama Leone's
Bellevue Plaza
Newport RI