Lunch Where You Want, How You Want in Newport
Lunch means different things to different people. If you're a family, it likely means sandwiches or hot dogs and hambugers. For the adults without kids, it's an opportunity to sit overlooking the water and enjoy a fresh New England classic like a lobster roll with a glass of wine or your favorite beverage. Still others take their lunch on the go, and Newport has no shortage of beautiful parks both on and off the ocean to have a fantastic picnic.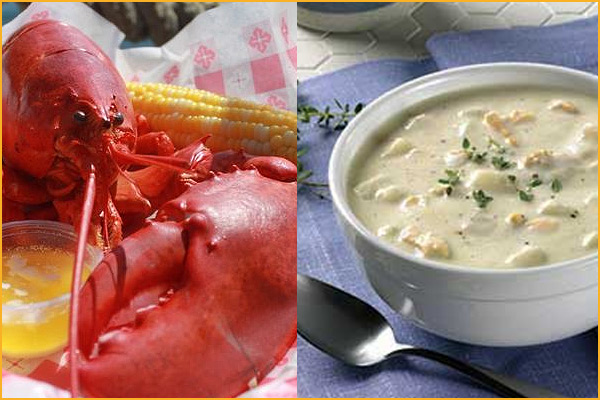 Take Your Lunch on the Road
Some great locations to enjoy your lunch outdoors are
King's Park
, just off Thames Street, which offers beautiful views of downtown Newport, the entire harbor as well as sweeping views of the Newport Bridge. Venture out on Ocean Drive and you'll find
Fort Adams
, an 18th century military fort with tons of acreage to sit and have your feast. Still further on Ocean Drive is
Brenton Point State Park
, a large park which has unobstructed views of Rhode Island Sound from just about anywhere you decide to set up for an oceanside picnic. The breeze is wonderful out there as well, and if you're into flying kites this is the place to do it. There's even a kite vendor on site in case you get the urge to fly but don't have a kite on hand.
Kids Gotta Eat Too!
The kid-friendly options in downtown Newport abound as well, with lots of small artisan sandwich shops and pubs in the area. Here expect the usual burger fare, with lighter entrees offered as well. A lot of Newport's lunch restaurants also offer kid menus to keep the little ones happy, while you enjoy your seafood! If you're headed to the beach, both
1st(Easton's) Beach
and
2nd(Sachuest) Beach
offer food concessions, albeit a little more expensive with less food choices. We recommend visiting a local deli and loading up the cooler with sandwiches and chips, which is more economical and you will have more(and healthier) food options.
Those choosing to lunch in and around the downtown Newport area will find everything from sushi to burgers and barbeque, all within a short walk of each other. And if you feel like an elegant lunch, enjoy a fresh lobster or sirloin salad with a glass of wine overlooking Newport Harbor. Whether your budget is $5 or $50, Newport's lunch restaurants truly offer something for everyone.